Posted by Arrowsmith Shoes on May 11th 2021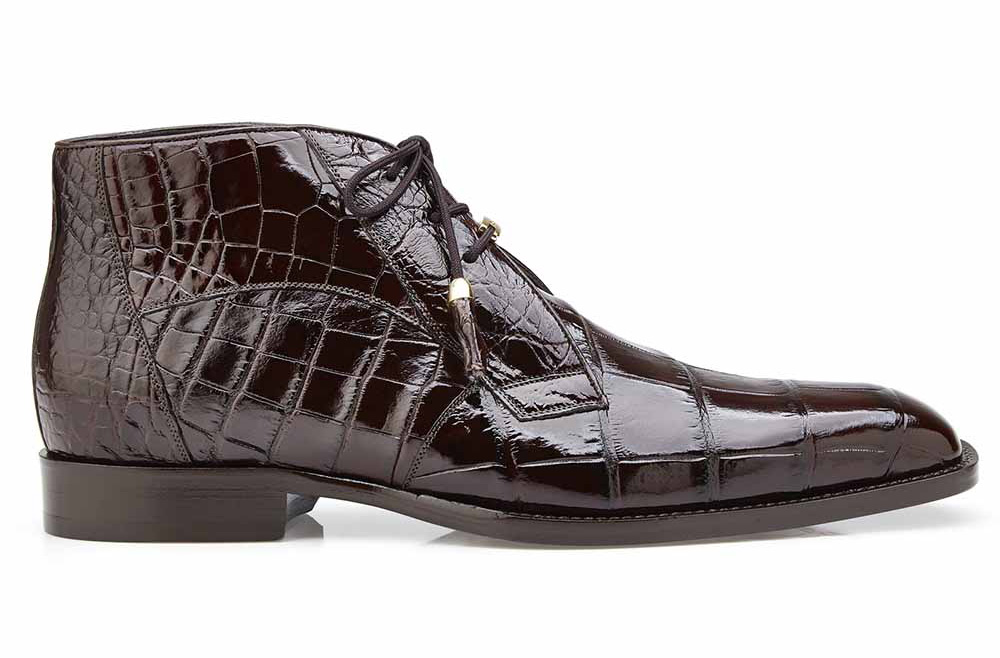 Buying a high-quality pair of shoes isn't just a purchase, it's an investment.
When you invest in a pair of shoes that's made from sturdy materials, you'll have to replace them much less often than an inexpensive pair of shoes. This is because inexpensive shoes that you buy from a big-box retailer are made with quantity, not quality, in mind.
These shoes are only meant to last one season so you have to keep coming back and re-purchasing! High-end shoes are carefully crafted to last for years and offer comfort for all of them.
If you're interested in buying a quality pair of shoes, Belvedere shoes are a great option. Keep reading to learn more about why they're such great shoes!
Why Belvedere Shoes Are Great
The quality of Belvedere shoes can't be beaten.
Belvedere shoes are made from crocodile or alligator skin, which makes them a luxurious choice for men who enjoy dressing well. If you like to enjoy the finer things in life, and you're a bit of a "shoe snob," Belvedere shoes are the perfect option for you.
Not only are these shoes made from high-quality material, but the design is exquisite. Italian styling makes these shoes sleek. Plus, the shoes are also comfortable.
Making Belvedere Shoes
When you enjoy high-end shoes, it's important to know the process that goes into making them.
That makes getting your hands on them that much more satisfying! Belvedere shoes are made with the Italian method. This means that each pair is crafted by hand.
Many shoes are created in a factory. To create a large number of shoes in a short period of time, workers use machines to craft the shoes. This means the people creating your shoes may know nothing about great shoe design!
Plus, Belvedere shoes have matching scales on each shoe. You won't buy a pair and then realize that the scales are different sizes, creating a mismatched look. If there happen to be any issues with the shoe, those will be remedied before they hit the shelves.
When you choose to get a pricier shoe like Belvederes, you're guaranteed a quality shoe that's designed by hand.
Belvedere Shoes Use Fine Leather
Each piece of leather used on Belvedere shoes has been tanned and finished.
As if quality leather on the outside of the shoe isn't enough, it's also used inside the shoe. While alligator or crocodile skin makes up the outside of the shoe, smooth, soft lambskin leather lines the inside.
The soles of the shoe are also properly tanned to add durability to the shoe. A properly tanned sole is going to dramatically extend the life of your pair of shoes! Plus, the sole will provide better traction to avoid slips.
Are You Ready to Invest in a Pair of Belvedere Shoes?
If your closet is full of luxurious clothes, shoes, and accessories, a pair of Belvedere shoes would fit into your collection perfectly.
Even if you're just starting to invest in your shoe collection, Belvedere shoes are a great shoe to start with. If you prefer shoes that are sleek, durable, and comfortable, this shoe is for you.
Reach out to us with any questions you have regarding Belvedere shoes today!