Posted by Arrowsmith Shoes on May 5th 2020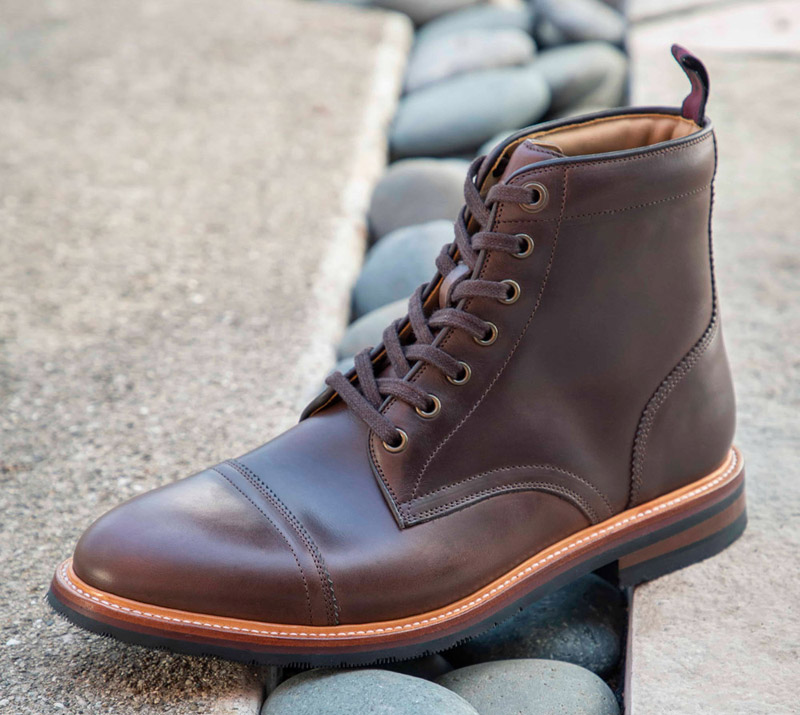 Do you want to take your footwear to the next level so that you can maximize fashion and comfort?
If so, incorporating more boots into your wardrobe can be both fun and fashionable.
Do you want to know how you can look dapper as a man wearing boots? Keep reading to learn 5 tips on how to wear boots.
1. Keep Things Covered With Dress Pants
If you want to know how to wear men's boots with business attire, the good news is that a wider pant leg can make any boot look like regular dress shoes. This is ideal for men who want to blend in with their peers while also benefiting from the extra comfort and support boots offer. When you wear chic dress boots, your friends and family will be asking you where they can get a pair too.
2. Be Effortlessly Suave With a Rolled Hem
Men who want to show off their style when they wear boots can do so by rolling the hem of their pants to reveal the entire boot. A crisp hem always adds a casual but luxurious atmosphere to any outfit.
Alternatively, pushed-up bottoms and loosely-tied boots can look cool too. To pull your look together, you can wear a lightweight jacket or blazer.
3. Pair Your Male Boots With Slim-Fit Pants
Although boots can look incredible with skinny jeans, any type of pant that has a skinny ankle can help make your outfit low-maintenance. Men do have the option to tuck their pants into their boots, but this look can start to come undone the more they move throughout the day. This is why a tight ankle that slips into the boot easily can work wonders for your appearance.
4. Sport an Athletic or Casual Look With Shorts
If you want to adopt a vibrant street style, wearing shorts with your boots is a unique and flattering choice. This tip is great for men who want to support their feet but also stay cool during the summer months. With so many sneaker-style boots on the market, it's never been easier to wear boots casually.
5. Go Bold With an Exotic Skin
Men who are ready to take their fashion to the next level will love the mystique that comes with wearing an exotic skin. You can start to be more adventurous by wearing black alligator or ostrich boots since they're easy to match with any outfit.
Once you're ready to experiment more, you can have a blast wearing statement boots that are both colorful and made from unique skins. The easiest way to pull of statement boots is to keep the rest of the outfit relatively monochromatic so you're not juggling too many colors and prints.
Now You Know How to Wear Boots
If you follow these 5 tips on how to wear boots, you can look handsome while staying comfortable all day and night.
Are you ready to start shopping for men's trendy boots? If so, Arrowsmith Shoes has everything you need to look and feel your best. Shop our collection to find your new favorite pair of boots.