Posted by Arrowsmith Shoes on Jun 8th 2020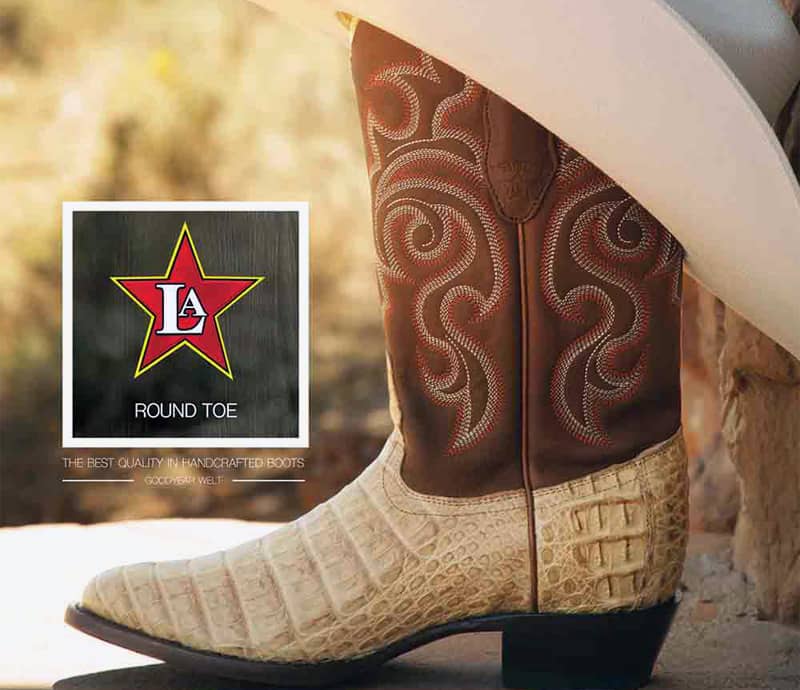 In the world of fashion, change is constant. At times, it can be very difficult to keep up with fashion, as what might be in style today might no longer be in style in another week.
Cowboy boots are no different, as styles tend to come and go. Now in 2020, it's clear that Los Altos Western Cowboy Boots are a dominating trend that's here to stay.
Read on to learn why this distinct style is trending now.
The History of Cowboys and Cowboy Boots
Many of you will remember seeing cowboy boots in old Western movies. These movies and the Cowboys we watched in them have been an everlasting imprint in the American psyche.
The cowboy boots in these films were practical boots that cowboys could wear while working. They rapidly became a fashion that the average American wanted to be a part of.
With the 1980s came the urban cowboy fad and a surge in the popularity of country music. This combination helped to make cowboy boots popular again.
Since then, the Cowboy lifestyle and aesthetics have remained extremely popular in the United States.
While we may not see the likes of John Wayne or Clint Eastwood barging into a saloon in the Wild West today, the folklore and mysticism of the Cowboy remain a strong thread in the fabric of much of American culture.
While Cowboy culture is unique to specific regions of the country, its influence has spread to every corner of our landscape. It was a melding of the Anglo-American and Hispanic cultures to create a new culture.
The Cowboy culture has represented individualism, self-reliance, and a touch of rebelliousness. It is these three characteristics that have made the Cowboy aesthetic fashionable.
Just as the Cowboy hat makes an impression, so do the Cowboy boots. Grab yourself a pair and you'll find yourself lighting up a room.
Getting the Right Fit
Anyone who wears cowboy boots makes a lasting impression. When a man or woman walks in wearing a nice pair of cowboy boots, heads are bound to turn, so it's important to find the right pair.
For the person who really wants to have a great pair of cowboy boots, Los Altos Western Cowboy Boots are the brand to consider.
If you're interested in buying Los Altos Western Cowboy Boots, you can find them at a great price in our catalog.
When choosing your perfect pair of boots, be sure to find out about their functionality. The boots are perfect for working and horse-riding. But if you are more of an urban cowboy, you can also find great boots for walking long distances in a big city.
Boots Are Made for Walkin'
Cowboy boots are trending this year and we don't want you to miss out. Unleash your inner cowboy and turn heads with a pair of Los Altos Western Cowboy Boots.
The perfect place to buy these products is at Arrowsmith Shoes. We've got great deals for Spring 2020.
And be sure to reach out to us to learn more about Cowboy boots and what we have to offer!